I think it's possible that I need to rethink my relationship with granola. While I've certainly enjoyed it, I've always (perhaps subconsciously) thought that it was more of an afterthought added for a bit of texture, rather than the star attraction. In searching for new items to carry on our store, I was excited to be able to find a quality Vermont Made product, but if I'm being completely honest, I hadn't fully considered being able to track down an earth-shattering granola. Glad to be proven wrong, not only is True North Granola the best tasting granola I've ever had, it's also given me a new appreciation and outlook for granola in general.
A few highlights. We first tried True North Granola on a dawn patrol hike up Stratton Mountain. I know it's a small thing, but I loved that the packaging was easily resealable and great for travel. When pulling out mid-layers, or camera gear on the trek up, it's really nice not to have to worry about dumping a pouch full of granola all over your bag. 
Now as a fuel source, True North truly excels and this is due to their ingredients. There's something to be said for simplicity. When you look on the back of the bag you're not left wondering what it is you're about to eat. It's simple, it's whole, and it's delicious. This is by design. In addition to being two of the kindest people you could ever meet, Ingrid and Franklin Chrisco (True North Granola's creators and owners) launched True North Granola from their home in 2006, while still actively working as educators. Their intent was, and remains to be, to create healthy products that are never "too sweet," that are low in carbs, sodium, and sugar, and rooted in healthy fats. Basically all the key components that you need to power through your day. Whether that day includes hiking the LT or long-hauling Zoom meetings for hours on end, True North Granola gives you the fuel you need.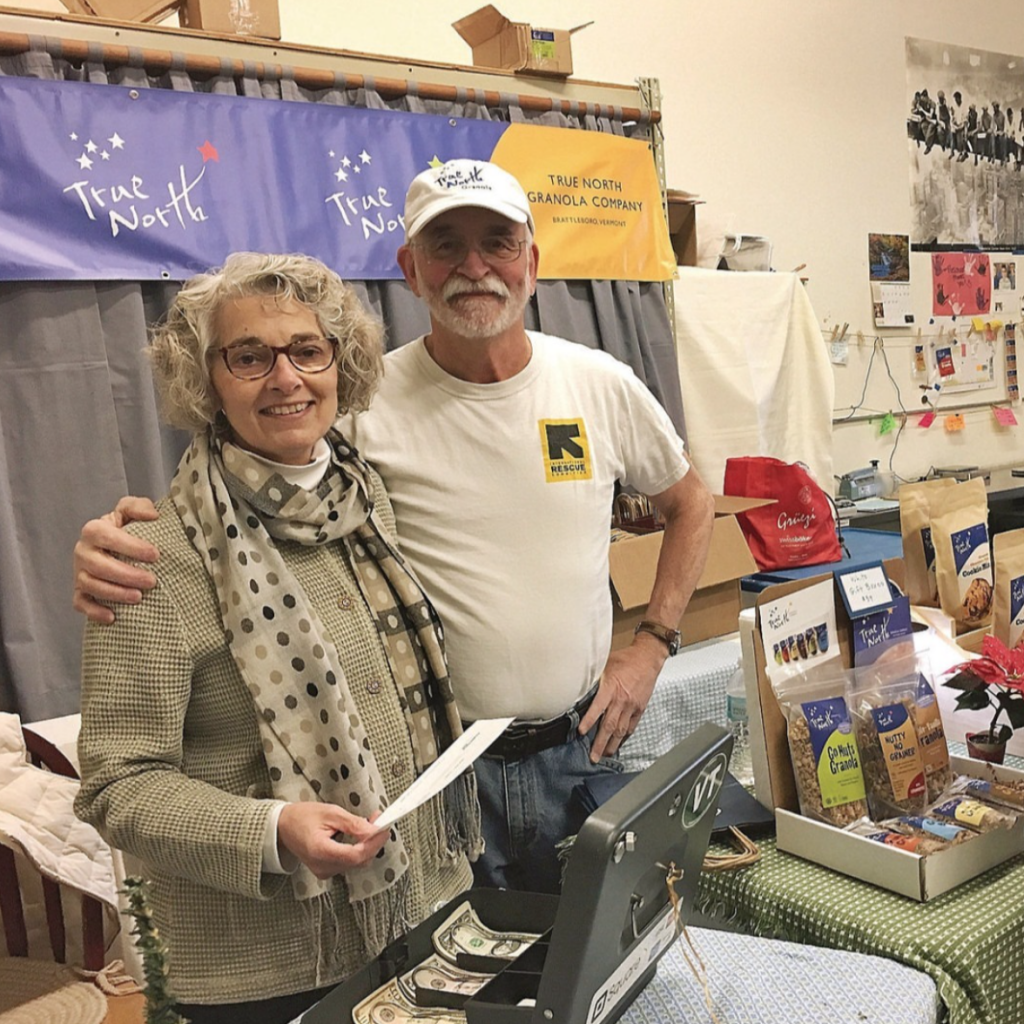 Let's talk flavor. Just because it may be simple doesn't make it at all ordinary. As I mentioned in the beginning, in the past I've used granola more as an added crunch rather than as the big flavor feature - but True North Granola turns that idea on its head with bold, full flavored ingredients. Think Pure Vermont Maple Syrup, whole natural almonds, apple juice-infused cranberries, and a whole lot more! True North's dedication to high quality, delicious ingredients such as these make it perfect not only for adding that granola crunch on top of yogurt bowls, salad mixes, cheese boards and more, but also easily holds its own as a stand alone snack.
We can't get enough of the blend of maple-baked nuts and seeds, coconut oil, and spices in the Nutty No Grainer (gluten free, paleo, vegan, grain free!). From through hikers, to wine and cheese enthusiasts, to kids snacking away happily - True North Granola is a winner through and through.